I really couldn't think of a title. But, look at my cute new shoes!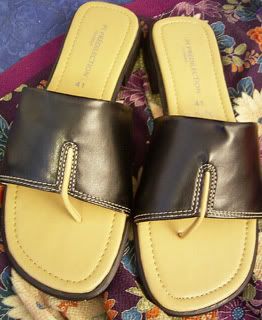 Of course, it's much too chilly for them yet, but at least I'm going into summer with cute shoes! :>
I made these cards for a swap over at
Craftster
and really like how they came out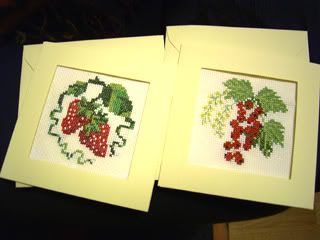 I kind of miss doing cross-stitch, but seldom have time to do any large projects. Will try to pick up some other larger ones and try to finish them. *lol* The small ones are great because you can do them in a couple hours or an evening if stitch slowly. *coughs*
Here is the new cover I came up with for the second installment of Lil Bit of Spice Zine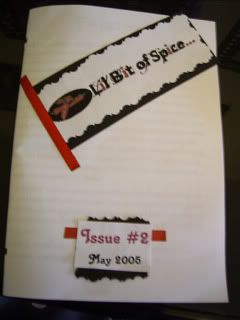 I think it looks kind of cool, but can't promise I've stopped fiddling with it. I'm nearly finished and these are due out for May. If you'd like a copy and haven't reserved it, please comment or email me to let me know you want one (I'd love to trade for your zine or other items possibly or arrange for a buy, we'll work it out) because I'll start printing next week and it can't hurt to get a better idea of how many copies are wanted/needed. :)
If you can't make up your mind right now, the second copy is also being picked up by
distro e
so there'll be a few copies available for sale there.
I will have a few items available from sale/trade next week sometime. No, I don't have wishlist up yet, but if you are interested in trading, feel free to contact me.
Spicey Creations
will also be getting a big update next week with lots of pretties. Stay tuned.