I absolutely love this photo that I took of a street artist downtown. We were visiting the annual Christmas village/market this weekend and it was a lot of fun!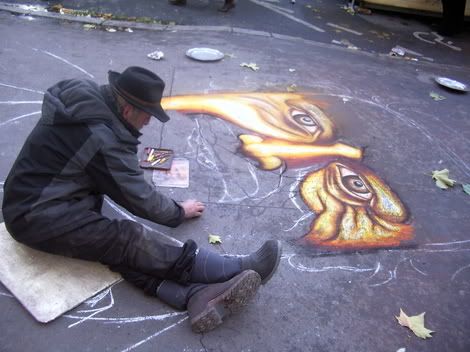 Mmmm, macaroons! These were artisanally made and most delicious!

Dried sausages and pâtés, these are traditionally Corsican.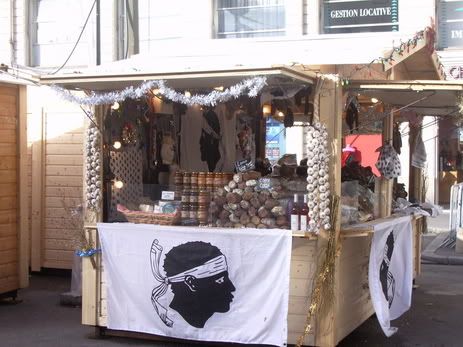 Here's a little stand selling handmade? figurines.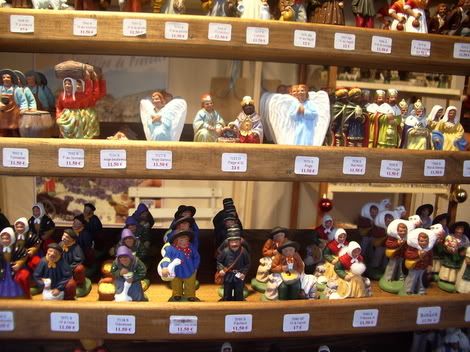 The first year I went to the Christmas village (2000), most of the "houses"/stands were nearly all artisanal products, but now a lot more massed produced stuff has come around.
I've got to fiddle with other photos in Photo Shop as they came out a bit dark since it rained a bit and was cloudy. :(
P.S. Today is the last day of the sale of at SpiceyCreations.com!