I got a sushi kit that actually only had recipes on how to do the rice. I just a quick look around the internet and since I had smoked salmon, I just used that and green onion. Very tasty, but I'll definitely try more combinations again soon. :)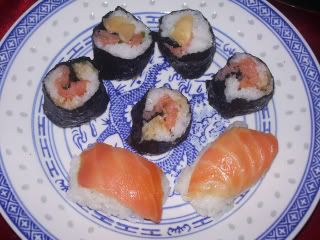 In other news my February
Sampler
arrived and it was most awesome as usual.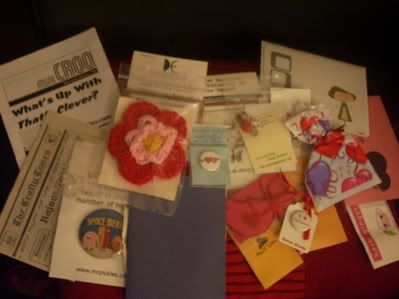 The Spring Collection will soon be out at
Spicey Creations
, but check out the pretties that have been added in the meantime.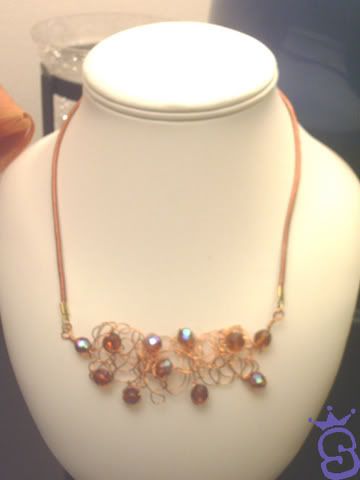 More on at
Spicey Creations
Also, I've received several mails recently (which I promise to reply to all soon)inquiring on Issue 3 of Lil Bit of Spice and I promise you it's coming! It's in nearly completed form and has been since late August, but a family emergency kept me from completing it as scheduled. As of yet, I still haven't completed, but look for an update in March/April or sooner if I have my way. :) In the meantime, there's still an issue or two of the Premier Issue and Issue 2 available at
distro e
.