Mmmmm...pizza
Chicken pizza to be exact.
I wish I could say that this was the result of my craving pizza and whipping this up as a result. However, it's really more the result of leftovers plus freezer clean-out.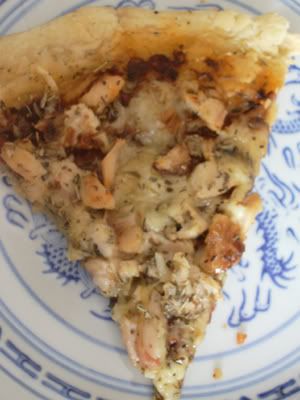 The photos aren't as good as I'd hoped so you'll have to trust me that this was really, really yummy!