Here's my little order from Fyrinnae.com:
Without flash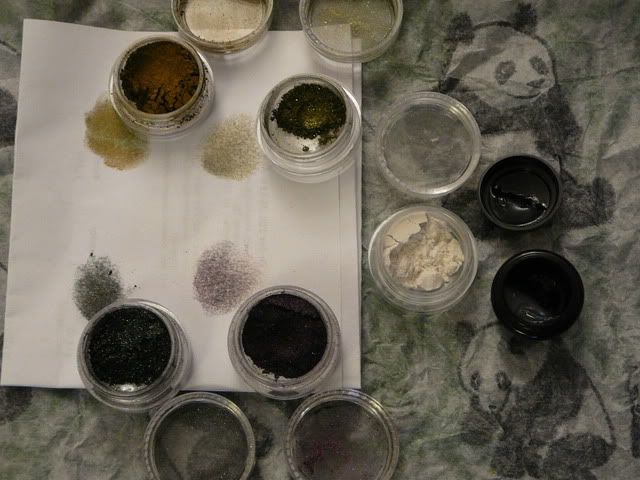 Aztec Gold Loose Eye Shadow
Dressed to Kill*(free sample w/order)
Fluff
Pixie Epoxy
Dokkálfar Loose Eye Shadow
Avenging Salem Loose Eye Shadow
With flash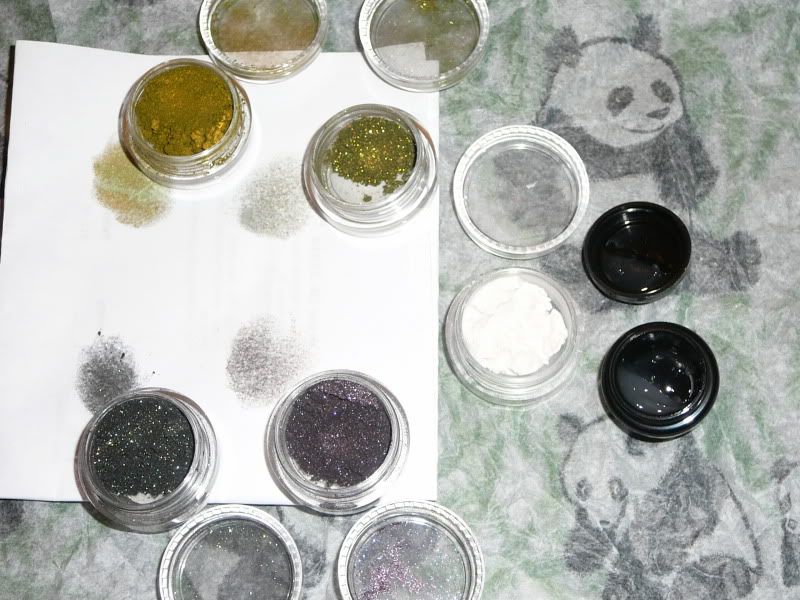 This isn't a review so much as an overview. Just know that I'm really pleased with my order! :) I got mini sizes of everything to try out. The colors are absolutely gorgeous! (I love how the sample color goes so well with what I ordered.) I haven't really tested fluff much yet, but will soon.
Pixie epoxy is AMAZING! I've been using it with all my loose and mineral shadows as well as wet/dry shadows and any that are a bit powdery.
Big thanks to
Sirvinya
for reviewing the
pixie epoxy
! Her youtube review is pretty complete so check it out
here
if you are interested in the product (and if you use loose and/or mineral eye shadows, you should be). Also, you only need the tiniest amount so it lasts ages.
But, I'm still going to place another order soon for some more pixie epoxy to be sure to get mine before the holiday season starts. :)
(I took these photos ages ago so sorry that it doesn't do the products justice.)