I started zine mail-outs of Lil Bit of Spicey. YAY! Right on time, too! :>
Let me know if you'd like to trade. Email's in my profile.
If you are wanting the Premier Issue,
distro e
has a copy or 2 left so please check it out as I'm knee deep in Issue 2.
I've also uploaded some new pretties over at
Spicey Creations
including these adorable floating anklets: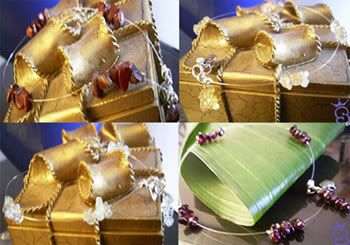 What else? Oh, just general "life" stuff. Been making ATCs as well. And, yes, I realized, I totally forgot to post my wishlist (it hath disappeared into the cybo-stratosphere thus requiring a rewrite) and stuff to trade, but I have been backed up. I'll get around to it soon. I LOVE trading/swapping (not hubbies though *lol*)! I have a few to finish up and some more zines to mail out then I can get back to swapping. If you are anxious, go ahead and drop my a line by email.
Happy Wednesday! :D