I just got back from a weekend "away" celebrating my other half's birthday. It was great, but a lot of work, organizing, preparing, decorating, etc. I'll try to get some piccies post later of the decorations as the "apple" theme turned out really well.
Also, what a nice surprise is to see my
samples
on the front page at the
Sampler
website.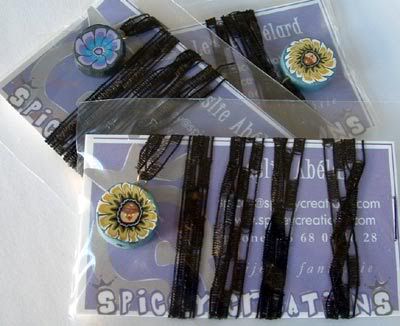 (Photos property of the
Sampler
since unfortunately I forgot to take one before sending.)
More soon! Happy Sunday! :)