Okay, the title is from Gollum, not me. I just started reading
The Hobbit
to be followed by
Lord of the Rings
since I bought a boxed set. I've seen the movies umpteen times and since the rule of thumb is that book is generally a lot better than the movie I finally decided to pick it up. The Hobbit reads pretty well, and although I love to read, I just can't seem to really get into it for more than a chapter. Loss of concentration or something. I don't think it's the book's fault in this case.
Anyway, since my swap from
Wet Canvas
has been received I can finally post a piccy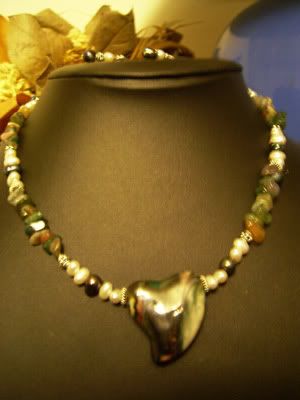 My swap partner really liked it so I'm a happy camper.
Spicey Creations
is back open with lots of new pretties. Here's one of my faves: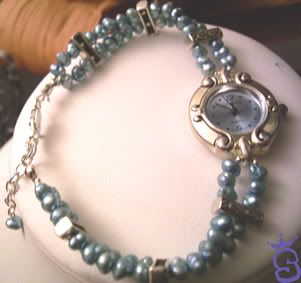 Oh, by the way, my oher half did tackle honey mustard chicken and it was magically delicious! ;)