Well, my other half is anyway! He's been in charge of preparing meals lately and yesterday, in the interest of varying things a bit, I decided to teach him to make a spinach quiche. Annoyance was limited and the quiche came out yummy so a win-win situation basically. He'd like to try honey mustard chicken next. It's really easy so I think we'll give it a go. If I get really ambitious, maybe I'll try teaching him to make brownies, but maybe not.
I've got lots of lovelies coming for
Spicey Creations
re-opening. I think it will make it worth the wait! :)
I do have some things to swap and will get them listed along with my "wants list" after site is back up and running with new goodies.
Here's a couple of ATCs I made:
Amoureux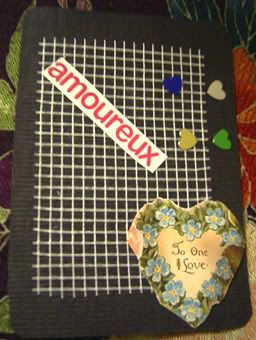 A message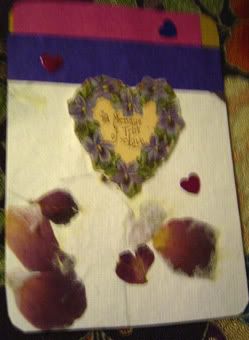 Sorry, this one's a bit blurry, but you get the idea