Okay, here it is, my first ATC: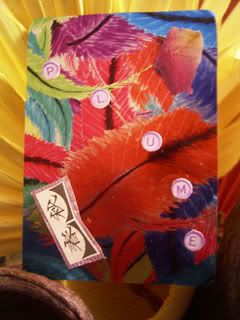 I decided to be brave and post it. Next time I'll try scanning as there are some weird particles or something on the first photo that aren't there in reality. Maybe some reflections or something. i dunno. Anyway, here it is.
Next post, I'll hopefully have some photos of the prototypes for my zine and maybe have done an even larger site update over at
Spicey Creations
than the January update I did a few days ago. T'is all for now. :) Happy Monday!