Okay, well maybe not news
you
can use, but news just the same. :)
It's rainy and yucky out which usually make for fairly creative days.
I forgot to mention that my sneak peek is up over at
The Sampler
. I sent in mostly beaded keychains, a few pendants on black cotton cord, and 5 "couple" sets of wine glass charms. Here's a photo I took as of an example of the goodies I submitted before sending: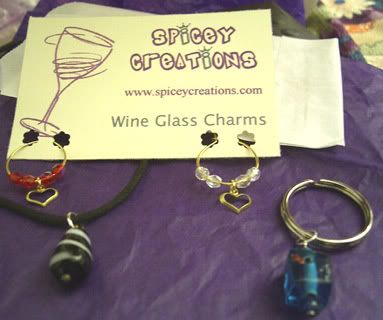 No, it's not the same one up at the sampler. :)
I've also added a couple of pretties over at
Spicey Creations
. Here's some photos of a couple of them:
Turquoise Chunk Necklace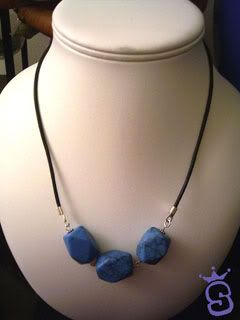 Garnet and Pearls Bracelet (15% off until Feb 1)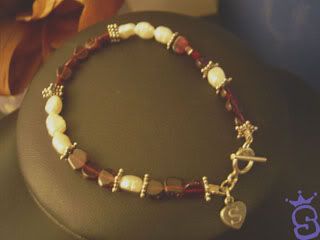 I hope to get some more items added tomorrow.
I also plan to added a photo of the cover of my mini-zine, but maybe not. It's been an interesting day sorta. I've got lots of pretties to take photos of, but I prefer using natural light and that's hard when it's dark and grey out! :(